You have prepared a draft of your credentials. You have written and organized your work experiences, educational background, and seminars.
What's next? Your job does not stop there! It's about time you think of the best resume format.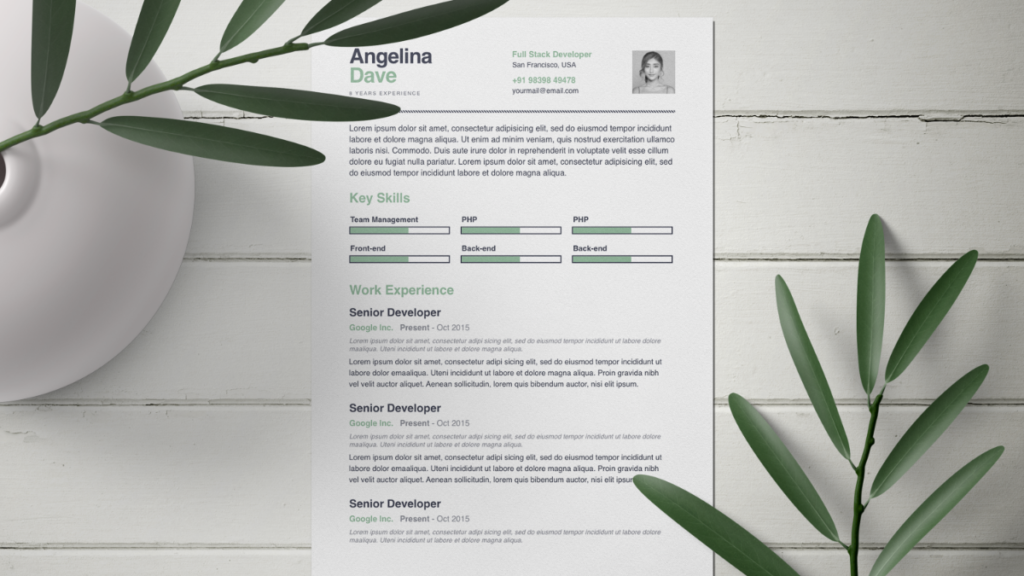 While a Word document file is the go-to option for most job seekers, its format might get messed up, especially when a hiring manager opens it with another Word processor or tool.
Another disadvantage of using a Word document file is that it might change or even delete some important sections if a certain font is not installed on the viewer's computer, thus affecting the employer's hiring decision.
Resume Format in PDF is a safer and more reliable option you should try when seeking for a job. But, what makes it a better format? What factors does one need to consider in choosing a resume file format? Which format can you use for a resume?  
In this article, you will know them all. Let's begin!
Why should freshers create a resume in PDF?
A lot of job seekers use the PDF format because of its reliability. Here are some advantages of a resume in PDF format over the Word document.
Say Bye to Flagged Phrases
In Google and Word docs, the spell check will underline all spelling or grammar errors. When using spelling conventions or industry-specific language, there are other mistakes to expect.
Sometimes, Google and Word docs might underline words and phrases, even when they are correct. The red lines throughout the document are distracting and disappointing to look at.
Worry no more! Resume in PDF Format can help eliminate those red lines. It can make your file well-organized, clean, and professional. Your resume will also be presentable. 
Protect Your Files from Computer Virus
It's relatively convenient to send your resume as an attachment in an email. Instead of a Word doc, a PDF file is safer to use as it is less prone to viruses. The employer's email provider won't flag the resume in PDF format as suspicious.
Avoid Unpredictable Format Changes
It's true that different operating systems can open a Word doc. However, the formatting might change. Yes, your resume is well-structured and clean on your laptop but it might look different on the computer of the hiring manager. A PDF file can help avoid that problem as it locks the formatting of the document.
The Format is Impossible to Change
As the employer is going through your resume, a Word document might omit some of your important qualifications or experience because of invalid font or formatting, which could affect your candidature for the job.
A PDF file can preserve all the polishing you put into your resume. Employers will not miss anything!
When to use PDF Resume Format as a student?
You cannot use a PDF format because you just want it. Here are a few situations that make a PDF format an ideal option:
The Hiring Manager Requests a PDF
Most job descriptions provide instructions. They specifically have a few requirements you have to follow. Although you feel excited about the vacant position, read the instructions carefully. Be sure they are met to impress your future employer. If they request a resume in a PDF format, send your resume in PDF.
You are Planning to Send Your Resume as Email Attachment
Emails with an attachment from an unknown sender are more likely to go to spam. If it's flagged as a threatening email, PDFs are a better file format. Experts say that PDFs are less likely to have a virus.
Attach a PDF file if you're sending your application through an email so that your resume would appear in the inbox of your future employer.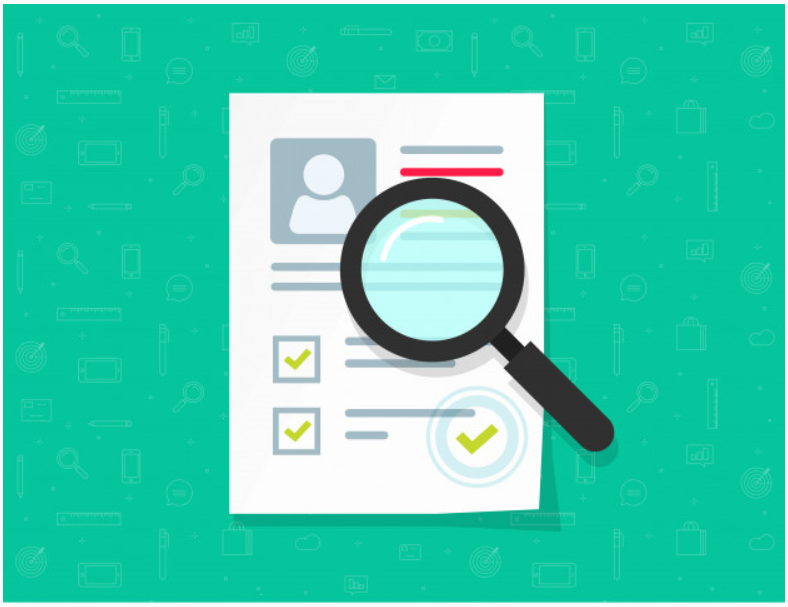 You're attaching it to an Applicant Tracking System (ATS) online
Well-established companies use ATS to ensure a quick and reliable hiring process. Some require applicants to upload their resume. Instead of a Word doc, it's ideal to attach your resume in a PDF format. 
How to choose a Resume file format with confidence?
There are many file formats to choose from, and selecting the best option is complicated. But there's nothing to worry about! Here are a few factors to consider when choosing a resume file format:
Don't Forget to Read the Job Posting
The employer might include specific directions in the job posting. The requirements might consist of the file format to use. So, read the job posting carefully and follow the instructions.
Be Familiar with the Application Process
After reading the job posting, identify and study the application procedure to determine the right format for your resume. Feel free to ask for some assistance from your future employer if you have any concerns.
Contact the Employer
What are you going to do when there are no specific hiring instructions? It is necessary to call the employer. You might feel afraid and ashamed of doing that. But it's better than sending your resume in a format the company doesn't prefer.
If you know someone in the company, you can ask him/her. To be safe, ask the employer instead.
How to Create a Resume in PDF?
Generally, creating a resume in PDF is easy. But it depends on the programs and systems you use. Create your Resume in PDF in less than 10 minutes.
Below are step-by-step instructions for a Microsoft Word: 
Click on File. You can find it in the upper left-hand corner. 
Click on Save As. It is on the menu. 
Click on the drop-down menu. It is beside the file format. 
Select PDF. 
Save. That's it! There's no complicated procedure to follow. 
Frequently Asked Questions (FAQs)
How to convert your resume in a Google Doc into a PDF format? 
All you have to do is click on File, click on Download, and select PDF doc. It's that easy! You can ask your close friends for help if the need arises. 
How to convert a Word doc into PDF on a MAC computer? 
Open your resume, select File, select Print, choose the drop-down menu, and choose PDF. There's no complicated procedure to follow. Whether you are less tech-savvy or a beginner, you can convert a Word doc into PDF on any MAC devices like a pro. 
What are the tips to make sure you send your resume in the best format? 
While there are many things to weigh in mind, double-check the instructions, keep different formats available and create an ATS-friendly Microsoft Word doc.
Which is better between Word and PDF doc? 
Well, it depends on the situation! But the PDF file format is experts-recommended and suggested as it won't omit all of your qualifications.
What's the disadvantage of an unorganized resume?
Reading a messy and not presentable resume might reduce your chance of getting hired. Make it organized, clean, and professional to give you peace of mind.
What's the importance of having a good resume? 
Sending a quality resume to an employer is beneficial. It might impress the hiring manager. Plus, it increases your opportunity of getting employed.
Why should you rely on a competent writer? 
If you don't know how to write and develop a resume, there are qualified and experienced professionals you can hire. While the services require an extra cost, they are worth it. 
You may also like