All of us have a dream job. However, acquiring the job you desire is not easy as others may think. You will undergo an application procedure first before you get a job. One essential part of your job hunting is the interview.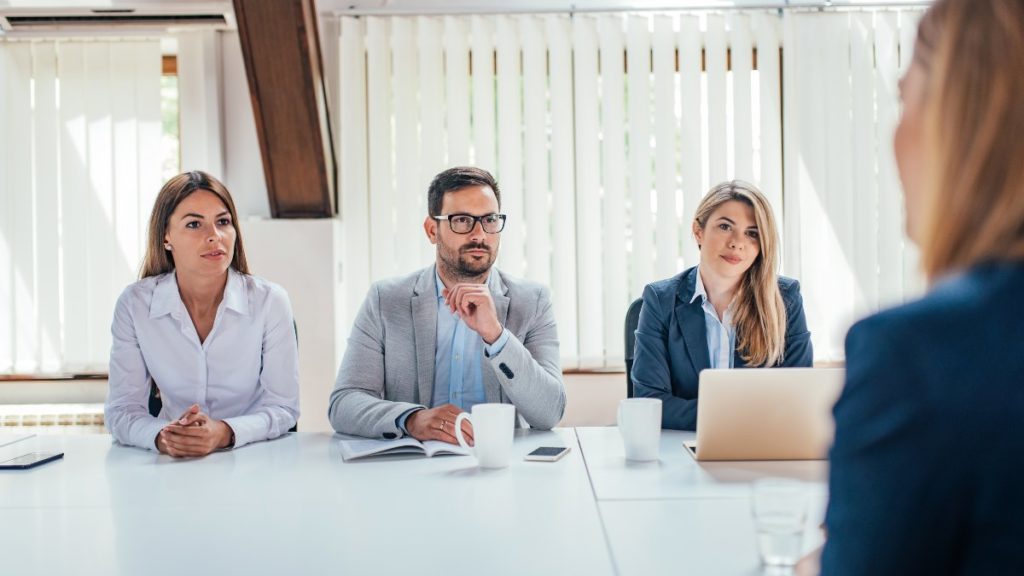 Are you a graduating college student, fresh graduate, or young professional who is currently looking for a job? Well, you're in the best place. In this article, we will provide you with the most common HR Interview Questions and answers for freshers for the best preparation for your job interview.
As a beginner, you still don't have the idea about the questions that will be asked by the HR on your interview. Worry not because this article will provide a list of questions and answers for the preparation for your interview.
HR Interview Questions and answers for freshers
1. Tell me about yourself
This is the most basic HR interview question. You must offer them information about your professional experience, which can make you an ideal candidate for the position that you're applying for.
It is an advantage for you if you research the roles and responsibilities of the position that they are looking for. With that, you can answer relevant information that can convince them to hire you.
In this HR interview question, you can also tell your accomplishments and strengths. Keep in mind not to narrate the details in your resume since it can bore the HR. 
2. Do you encounter any challenging circumstances? How did you handle it?
This HR interview question can be a tricky one. Keep calm and think about something challenging that you faced in the past. For example, you can discuss how you convinced your family to choose the career you want to pursue.
Your answers must be precise and brief. You can answer the question based on your experience. It is also a good point to show that you are a problem solver. If you're asked with this question, you must not give a longer description.
3. Three years from now, where do you see yourself?
It is another common question asked of fresh graduates or young professionals. You can consider your career goals in answering this question. You can also tell the interviewer how you want to develop yourself with your position. Here, you can concentrate on growth, learning, and accomplishments.
4. Why should we hire you?
With this interview question, you can have the chance to tell the interviewer why you're the perfect candidate for the position that you're applying for.
Take note that there are lots of applicants for the job, so you must think about your advantages over the other candidates. Sell yourself professionally to get the job you desire.
5. Why do you want to work with us?
As a fresher, one of the usual HR interview questions you can encounter is why do you want to work with their company.
Therefore, you must know about their organization before you go to your interview. You can research their operations, values, backgrounds, and other important aspects.
6. What salary do you expect?
If you still don't have a work experience, this question can be challenging for you. If ever you don't have an idea regarding the reasonable salary for the position, it's a good idea to tell that you can accept the rate based on the industry standards.
7. What are your strengths and weaknesses?
Interviewers usually ask this question to the freshers. With that, they can have an idea about your competency for the job position that they're hiring. You can tell your strengths relevant to the job role.
On the other hand, it is also quite difficult to tell your weaknesses. So, it is safe to answer a weakness that is not related to your job application. Never boast about your strengths since it may discourage the interviewer from choosing you for the job. Keep in mind that character has a big impact on succeeding in your job application.
HR interview questions and answers for experienced candidates
1. What is your experience that can be relevant for this position?
This question helps HR to evaluate if you're capable of the job. You can answer about your experience that can make you qualified for the position.
2. Why did you leave your past work?
As an experienced candidate, make sure you don't badmouth your last employer. In this question, you must show a good attitude. It is reasonable to tell if you leave your past job due to unfair payment.
3. What do you know about our services or products?
Before you go to your interview, be sure to research on the company that you wish to be part of. You can search for their products or services. With that, you can show them that you're well-prepared for the interview. You don't really need a deep knowledge of the company. However, having an idea about their services or products is a plus.
4. Describe the working environment that you'll be most productive and happy.
This common HR manager question can also be in the form of "how can we help you to be happy if we hire you?" or "what do you want about your current work that you want to find here in our company?". No answer is wrong or right to this question. Just be honest about your answer. For example, you can emphasize your desire to work with great teamwork.
Additionally, you can discuss that you want to work with flexibility and without too many restrictions
5. Do you have some questions?
The interviewer might also inquire if you have any question. It is your chance to know more about the company. Feel free to ask sensible questions about their company.
Know more about what to ask: Here is everything you need to know about CTC and its components
6. What did you like more about the work description?
This question allows the interviewer to evaluate what you understand about the role that they're looking for. You can give specific points about the job description. For example, you became interested in applying because the job description is well-written.
Furthermore, you can also tell about the responsibilities of the position that you think can match to your skills.
Conclusion
Preparation for your interview is a major factor in getting the position you want. You must be familiar with the possible questions like what we mentioned above. By having the idea of the possible HR questions, you can stay calm and answer the questions intelligently. Be poised and calm like a professional.
With that, the recruitment department will choose you for the available position in their company.
Attending job interviews can make you nervous, especially if you don't have an idea about the possible questions to be asked by the interviewer. You can consider the HR interview questions in this article to ensure that you have a high chance of getting your dream position in the company that you're applying with. Be professional and respectful to convince the interviewer that you're ideal for the role.
You may also like: