For a successful job application process, we have identified the most common resume mistakes to avoid. You must have applied for multiple job openings in different organizations, but with no revert. You might start to doubt your qualification or your self-worth, but the truth is that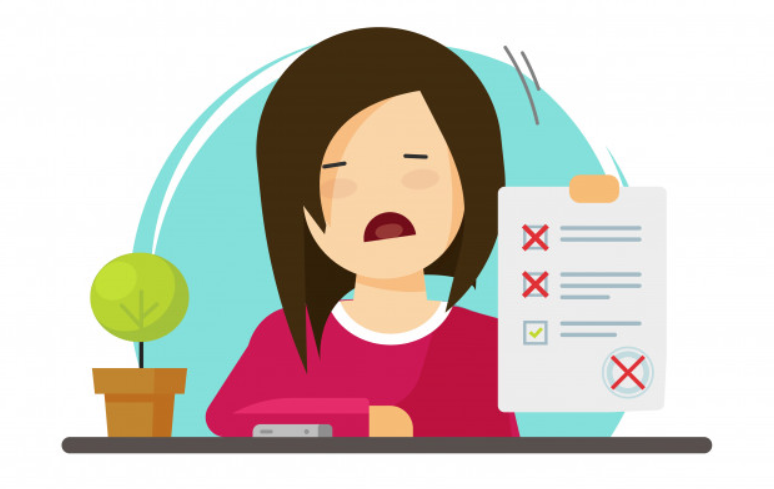 However, before you start doubting yourself, you should take a look at your resume. At such times, you may start doubting your qualification or even your self-worth.
Before reaching any conclusions, you should reconsider to work on your resume making skills.
Even people with years of experience make mistakes in their resume, which can cost them a possible interview.
Your resume is your first point of contact with your employer and helps in creating your first impression as well. Therefore, having even a few mistakes in your resume can have severe repercussions.
Due to the increasing competition day-by-day, creating an impactful and impressive resume has become the need of the hour. Therefore, you should start referring to resume builder tools and templates rather than sticking to traditional formats.
Resume making is an art, which is not easy to master.
Top seven resume mistakes to avoid at any cost
While writing a resume, even the best professionals can face some challenges, and they tend to make mistakes unknowingly.
You can check our resume builder tool to create a resume with no errors effortlessly. It will help in maximizing your chances of getting shortlisted.
The following guide includes a list of resume mistakes to avoid which can help you go a long way:
1. Avoid any grammatical errors
In your process of resume making, the first basic rule to be kept in mind is to avoid any grammatical errors or typos. You should always use tools which help in rectifying such issues.
Having a resume with typical grammatical errors will create a negative impact on employers. It will only reflect your lack of efforts taken while building your resume.
Hence, you must make sure that you have a grammatically correct resume which is up to the mark.
Be a grammar fanatic while writing your resume.
2. Not being specific
Being general about your achievements and work accomplished is one of the grave mistakes which a lot of people do. The hiring manager must understand what you've done and accomplished throughout.
Therefore, instead of writing any general achievement, try to be specific and give metrics to support your progress. It will undoubtedly help in grabbing the hiring manager's attention.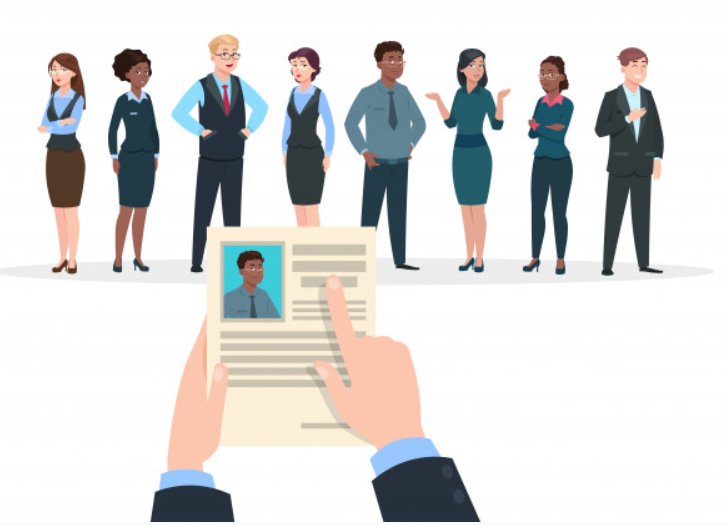 3. "One size doesn't fit all" in resume
It is inaccurate to create a generic resume and use it to apply for all the jobs. Your resume will end up in the recycle bin almost every time. It is also very unpleasant for the employer to see your lack of efforts.
Any hiring manager will spend more time reviewing your resume if it's written specifically to meet their requirement.
They also expect you to specify how and why will you be a useful asset for their organization. Hence, to create a positive impact, always choose to write a resume matching the hiring company's job description.
You must customize resume for each job application.
4. Not too long, not too short, perfect resume length
Do not try to fit in a lot of information into your resume or delete impressive achievements to make it short. Though there is an ideal length for the resume, there is no hard and fast rule regarding the same.
Limit yourself to two pages and add the information according to the relevance of that information when it comes to this job.
During the process of resume making, consider mentioning the crucial points which may help you land an interview. Make it a habit to ask a few questions to yourself before writing your resume.
It can include some basic questions like do I provide value to this company? Is this skill of mine something which my hiring manager would want in me?
Once you are done, choose the points for which you get "yes" as an answer.
5. Avoid writing a lengthy Career Summary in your resume
One of the biggest resume mistakes to avoid is writing a lengthy Career Summary which doesn't match the job requirement. A lot of candidates may lose their employers at the very beginning due to vague pufferies, which are very self-centred, overused and too general.
Write something more specific, which focuses primarily on the company's needs while focusing on yours as well.
6. Cross check your contact information in your resume
Mentioning your necessary personal details like your name, contact number, email on your resume is essential. A recruiter may dump your resume in the trash if your contact number is missing on your resume. They get several applicants every day, so they won't pay heed to such resumes.
Sometimes, the job seekers complain of not receiving calls even after applying for multiple openings. They may even blame the application system of the job portals.
However, it's not always the job portals; it can be their own mistake as well. Maybe they would've put the wrong contact number by mistake and hence, they miss out on the calls.
This happens a lot. Therefore, you should always cross-check even the most minute detail before sending your application to companies.
Do not include unnecessary personal information in your resume.
7. Do not omit relevant information in your resume
A lot of applicants, usually freshers, may not feel necessary to mention the jobs taken up while pursuing their education. However, they don't realize that they learn some soft skills in that process.
Mentioning those skills can add value to their resume and set them apart from the rest of the crowd.
Companies pay a lot of attention to such soft skills. It gives them an idea of your capabilities on the personal front. Therefore, avoiding such points may result in losing strong USPs, which could've worked in your favour.
Frequently Asked Questions (FAQs):
Q. What is the most common mistake people make in their resume?
A. In our experience, people lie a lot in their resumes. You must never lie about your accomplishments, education or work experience because the interviewers are smart people and they will catch your lie.
Q. What personal information should you provide in a resume?
A. Except for your phone number, email id and the city you live in, don't provide any other personal information such as full address (unless specifically asked), marital status, gender, father name etc.
Q.How long should a Professional Summary be in a resume?
A. Your professional summary should be at least 150 characters long but less than 500 characters.
Q. Do I need more than one resume?
A. Yes, always customize your resume and match it to the job description. Include key skills and power keywords mentioned by the recruiter in the job description and ensure that your work experience showcases the most relevant highlights of your career.
Q. How much should I write about work experience?
A. Stick to 5-3-2-1 rule i.e. write 5 bullet points about your current job, 3 bullet points about your previous job and so on. Make each bullet point worth reading, so ensure that you highlight your accomplishments as clearly as possible in simpler words.
How can CraftMyCV help you?
CraftMyCV is an online resume builder which can help you create an exceptional resume within minutes. With the help of our smart AI algorithm, we optimize your resume and make it ATS friendly.
We can help you with every piece of content which you would require to create an impactful cover letter or resume. To know more about our solutions, click here.