Having a well-written Internship Letter is of utmost importance these days because employers prefer to hire those freshers who take an internship with reputed companies.
Doing so will help you get hands-on experience in your selected field. This job-related learning experience is often a temporary assignment that could last for approximately three months to a year.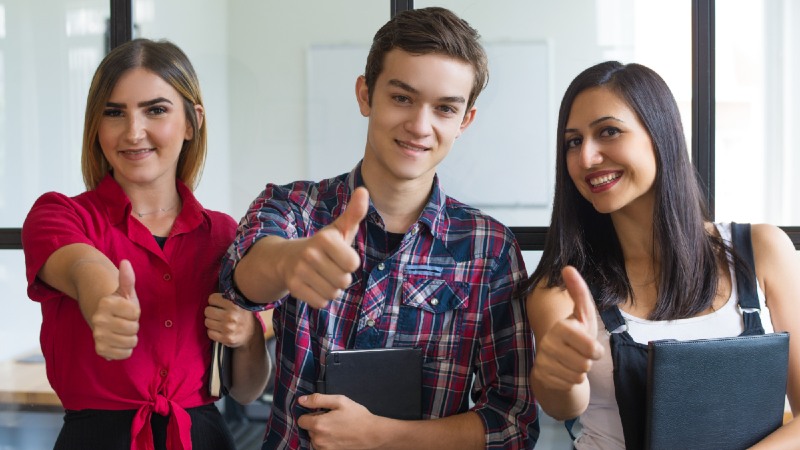 There's no doubt that joining an internship is an excellent way of teaching and mentoring final year students new ways of working in a particular company. Are you planning to apply for an internship soon? Then you will need to submit a professional internship letter with your application.
Sometimes, final year students are not able to convert their experiences into a letter, which will provide insight into who they are and the reason they make an ideal candidate. Fortunately, there's no need to worry any further.
In this post, we will walk you through the best tips on creating an internship letter format. We will also share with you the important benefits of having a well-structured resume, which could help you land the internship of your dreams.
Parts of a Good Internship Letter
Take note that internships are a vital part of training new employees or possible employees in a new industry. The letter must be precise and clear about the details in an internship letter. Further, it should be exact, genuine, formal, and concisely has all the relevant information.
An internship offer letter format has some components that you should add when you write the letter.
Below are the important parts you should have:
Header
Write down your details like complete name and current address. Mention the name of the letter's recipient and the address.
Body
After the header, there's the body of the letter. You can write down here the subject of your letter. In the first paragraph, begin stating your greeting along with your details.
Continue with the second paragraph that is composed of appropriate specific points that elucidate your goal. Don't forget to include the date and the request for feedback about the experience.
Closing
It is right to write down that you are acknowledging the recipient. You can include your signature at the bottom left part to make it formal. Make sure you also include your full name after the signature.
How to Draft a Letter That Can Impress the Large Corporations
Here are some excellent ways on how you can create an internship letter, which will help you impress big companies.
Customize your application letter to the job
Students often make a resume and send it to different firms. Nonetheless, the quality is more efficient than quantity in the internship application process.
Recruiters are seeking people who can do the job. Hence, mentioning the job responsibilities in your letter is more likely to get a call back from a hiring manager.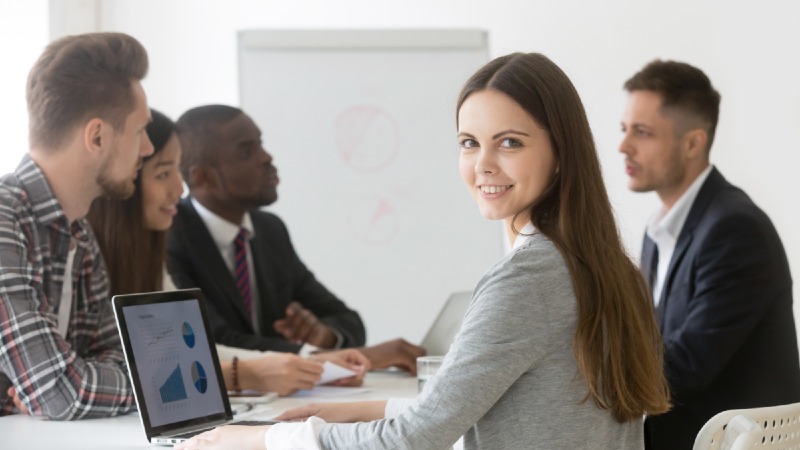 Employ keywords
Ensure you create a unique cover letter format for internship by using keywords from the internship listing. For instance, the listing mentions that the intern must have good time-management skill. You can say in your letter how you have shown that particular skill in the past.
Highlight your academic experience
You can talk about your academic experience in the internship letter. However, what about if you have limited work experience? Don't worry as you can utilize examples from your school to show that you have specific skills.
Add extra-curricular experiences
You can add information about your relevant experience from volunteer work or other extra-curricular activities. For instance, a history of volunteering at a shelter could offer an example of excellent organizational and interpersonal skills.
Include references
You can include references of your teachers, professors, or part-time managers. These are acceptable references for final year students. Add name, title, employer, and contact details of every reference.
Follow up
Mention how you'll follow up towards the end of your internship application letter. Mention that you'll call the office to follow up within a week. Just make sure you do not follow up with them any sooner.
Importance of a Well-Structured Resume For Final Year Students
The significance of a well-structured resume for final year students can't be emphasized enough. Take note that a resume is a channel for promoting yourself.
It is the first means in which you utilize to market yourself as a job applicant and claim that you're the ideal candidate for a potential company.
Final year students often spend a huge amount of time concentrating on the things that must be in their resume instead of how it's written. You see, both are essential.
The way how your resume is written when it comes to language, layout, font, and style, as well as its tone of voice, is the difference between your internship application to a great role you'd wish to apply for getting shortlisted or not.
Your resume must be factually correct as well. The writing should be in your tone of writing. It must also mirror who you are and your relevant experiences.
A well-made resume is a true gateway to a successful career.
Be honest on your resume. Do not cheat around with your credentials and other information. It's better to be straightforward as resume fraud is illegal.
Moreover, it's important to have a powerful resume objective. It should demonstrate the reasons why you'd be an instrumental asset to the organization.
Stop writing an objective detailing only with that you hope to accomplish from the internship. As an alternative, think of your summary as the place to market your capabilities and competencies, which would benefit recruiters and employees.
Your resume objective or summary may contain the company's name to which you're applying and the department, if necessary.
The Importance of a Resume Along With a Letter of Internship
Your resume is a marketing device you can use to condense your skill sets and relevant experiences you have as a final year student. It attempts to demonstrate to a hiring manager that you are qualified for an internship job.
Along with your internship completion letter format, your resume is an introduction to recruiters that asks them to consider you for an intern position at their firm.
Can your resume alone get you the internship? Maybe!
However, an awesome resume, together with an internship letter format can get you noticed better. Possibly, you will be invited for an internship interview.
Take note that recruiters are porters who control which applicants are accepted for interviews. Imagine if a recruiter scans your resume and internship application letter and fails to find proof that you deserve the position.
Well, every word that's written on a resume and the internship letter matter. Hence, pay attention to these two documents that will set the foundation of a successful career for you.
Bottomline
Keep in mind that organizations and companies wish to know what you'll bring to the table, not only what you hope to obtain from the internship experience.
Do you want further assistance to ensure your resume is a solid proof of your capabilities and skills? Then make sure you click on CREATE RESUME to help you create a professional-looking and quality resume efficiently and quickly!
Do not forget that the competition for internships these days is so intense. Therefore, take each advantage to improve your candidacy before applying for an internship position.
We wish you the best of luck on your journey!